MERSEYSIDE POLICE MOUNTED SECTION
PUBLIC DONATIONS
Become a Mounted Police Horse Champion
At Merseyside Police, we put the community first in everything we do. We're proud to deliver an excellent policing service, tackling the issues that concern you most, and the Mounted Section plays an important part in helping us do this. Unfortunately though, the reduction in public service budgets means our Mounted Section is at risk.
We are determined to keep the Mounted Section, but we need your help. We have created the Stand Tall Foundation, which is administered by Charities Trust, to help us raise the funds needed to look after the horses. By doing this, the force can make the existing budget go further and ensure the Mounted Section can continue to protect the public.
Please support our brave horses by making a donation today.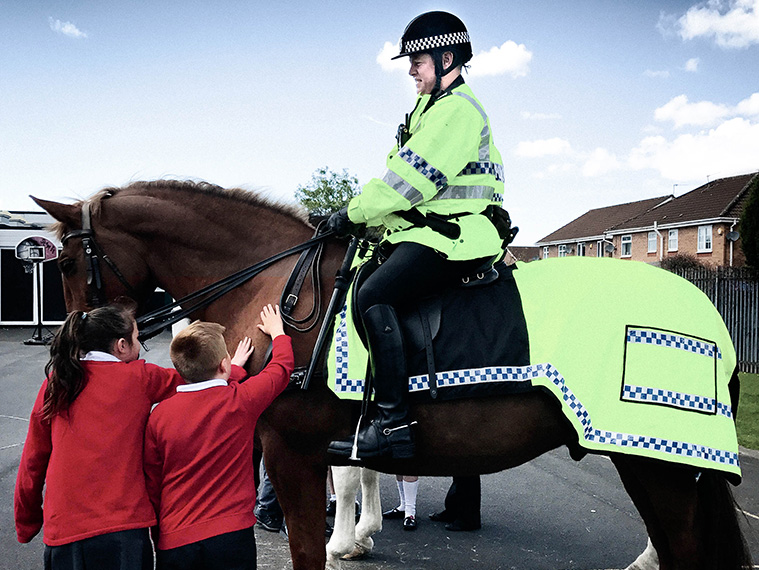 HOW IS YOUR DONATION USED?
Your donation will only be used to support the welfare of the horses. You're helping us ensure the horses have:
Warm bedding
Good quality feed to keep them in top condition
Expert veterinary and farrier care to keep the horses healthy
Clothing and equipment suitable for all weather conditions
Your donation also helps with various other types of maintenance that ensure our horses are good-to-go for every eventuality.
All donations are received by the Stand Tall Foundation which is administered by Charities Trust, a registered charity (charity number 327489).
Click the DONATE button to support the work of Merseyside Police Mounted Section and keep us standing tall into the future…